Explore the Rich Culture and History of London: 7 Facts You Need to Know
London is one of the most visited cities in the world, with millions of tourists flocking to the capital of England every year. From iconic landmarks like the Tower of London and Buckingham Palace to the vibrant nightlife and theatre scene, London has something to offer everyone. But before you embark on your trip to London, here are 7 facts you need to know about the city's culture and history.
1. London has a long and varied history
The city of London has a long and varied history. It was settled by the Romans in 43 AD and has been the capital of England since the 11th century. The city has seen its fair share of wars, revolutions, and royal dynasties, and each of these periods has left its mark on the city. From the Tower of London and Westminster Abbey to the Houses of Parliament, the city is a living testament to the past.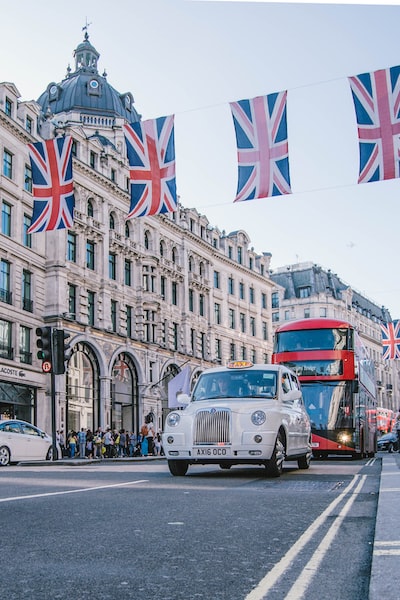 2. London is a melting pot of cultures
London is a vibrant and multicultural city. People from all over the world have come to London to make their home, bringing with them their own culture, language, and customs. This has given London a unique and diverse culture, with a variety of different cuisines, languages, and religions represented in the city.
3. London's architecture is world-renowned
London is home to some of the world's most iconic buildings and landmarks. From the Houses of Parliament and Westminster Abbey to Big Ben and the Tower Bridge, the city's architecture is world-renowned and a testament to its rich history. The city also has a number of modern buildings, such as the Shard, which provide a unique contrast to the traditional architecture.
4. London is a hub for the arts
London is home to a thriving arts scene, with numerous galleries, theatres, and music venues. From world-renowned theatres like the Royal Opera House to cutting-edge galleries like the Tate Modern, there are plenty of cultural attractions to explore in the city. It's also home to some of the world's leading orchestras and music festivals, making it a great place to experience music and the arts.
5. London has a vibrant nightlife
London is renowned for its vibrant nightlife, with a variety of bars, clubs, and pubs to explore. From traditional pubs in the West End to cutting-edge clubs in Shoreditch, there's something for everyone in London. Whether you're looking for a relaxed evening or a wild night out, London has something for you.
7. London has a rich literary history
London has a long and rich literary history, with some of the world's best-loved authors and poets calling the city home. From Charles Dickens and William Shakespeare to Virginia Woolf and J.K. Rowling, London has been the inspiration for countless works of literature. There are also a number of literary attractions to explore, such as the British Library and the Poet's Corner in Westminster Abbey.
From its long and varied history to its vibrant culture and nightlife, London is a city like no other. Whether you're looking to explore the city's iconic landmarks or just immerse yourself in its culture, London has something for everyone. So, what are you waiting for? Pack your bags and explore the rich culture and history of London.